If there has ever been a time that we all need to lighten up, a bit – it might be the month of December!
Listen, I understand that life is a little crazy. Things aren't always going swimmingly for a lot of us around the holidays. It's easy to get down on ourselves, especially during these hectic December days around the end of the year. The stress of family expectations, the financial crunch, wrapping up the end of the year at work, holiday perfectionism, etc. — all of these can really weigh us down.
The thing is, if we aren't careful, we could really lose the spark of joy we DO still have. That's why it is important to lighten up a bit. We need to stop being so hard on ourselves – we aren't the hosts of home decorating shows or gracing the cover of cooking magazines. In fact, those women are simply constructed personalities and their real life probably looks very little like what is presented by their brand.
So let's stop our whining internally, and for some of us, even our wallowing in negativity. Altogether now — let's all take a deep breath, exhale and try to lighten up a bit!
9 Joyful Tips to Lighten Up Your Life
How do we let go, find some joy, practice gratitude, and get messy? I suggest you start with these nine tips to lighten up your life and your mood this month:
Embrace the Concept of "Perfect Enough"
It feels great when something we are working on comes out just perfect (think decorations or Christmas cards), but it isn't the end of the world if it is just acceptable. Sometimes we get so wrapped up in making sure every detail is perfect, we don't take the time to enjoy the journey.
You should take the time to appreciate the journey even if everything isn't perfect. Practice gratitude as you wrap gifts, remembering all that you have to be celebrating.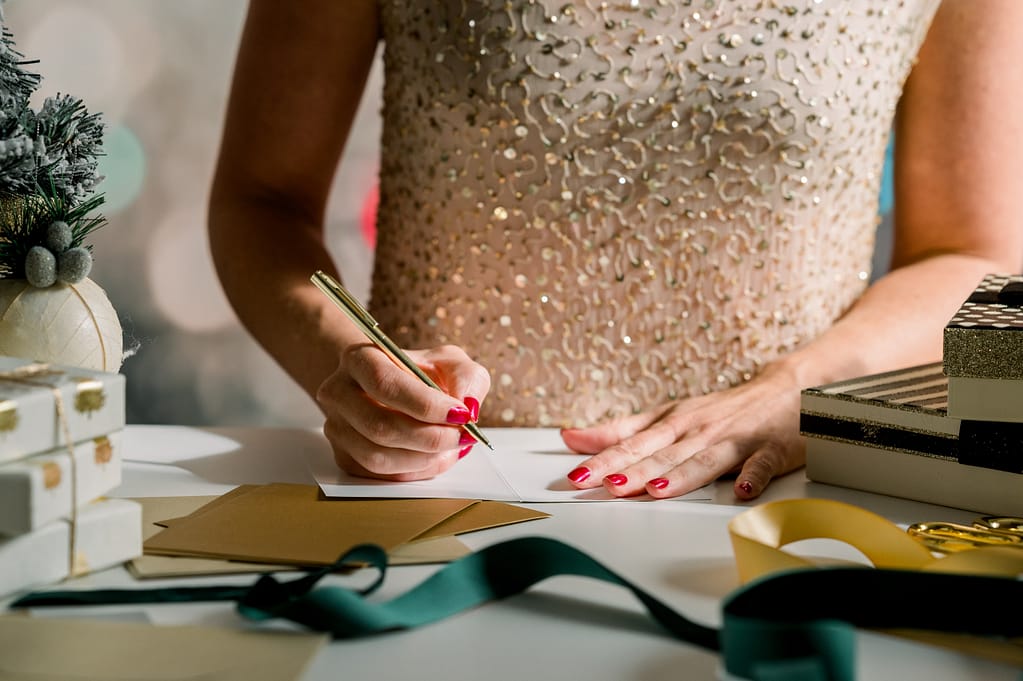 Avoid Toxic People
Certain people in our lives bring us down. We've talked about toxic people and how we need to learn to say "no". We can't always avoid these people (aka family), but why wouldn't we limit our exposure to them? It's going to be very hard to lighten up if you spend a lot of time with people who sap your joy, so be sure to structure your time carefully and deliberately.
Find Healthy Ways to Release Tension
One of the best ways to lighten up is to release some of your built-up tension. Maybe you could get a massage. If that isn't your style, maybe you could blow off some steam working out. The choice is ultimately yours; make sure you engage in tension-relieving activities regularly. Keep those endorphins and happy neurotransmitters flowing!
Look at the Funny Side
Sometimes even the stressful events in our lives have a funny side. Learning to find this humorous side is a great way to lighten up. When you can laugh at yourself, you will find it easier to laugh in general.
Maybe you've had the top of your Christmas tree break off (yes, this happened), your hot water heater break (not ok in the winter), or your pigs escape and run rampant on Christmas morning (true story from a friend — you can laugh out loud, I CERTAINLY DID!). Regardless of your crazy story, you can laugh at those moments NOW. In the moment, though, they're difficult to laugh about. Focusing on how funny it will be later on can help us find the humor in a stressful situation.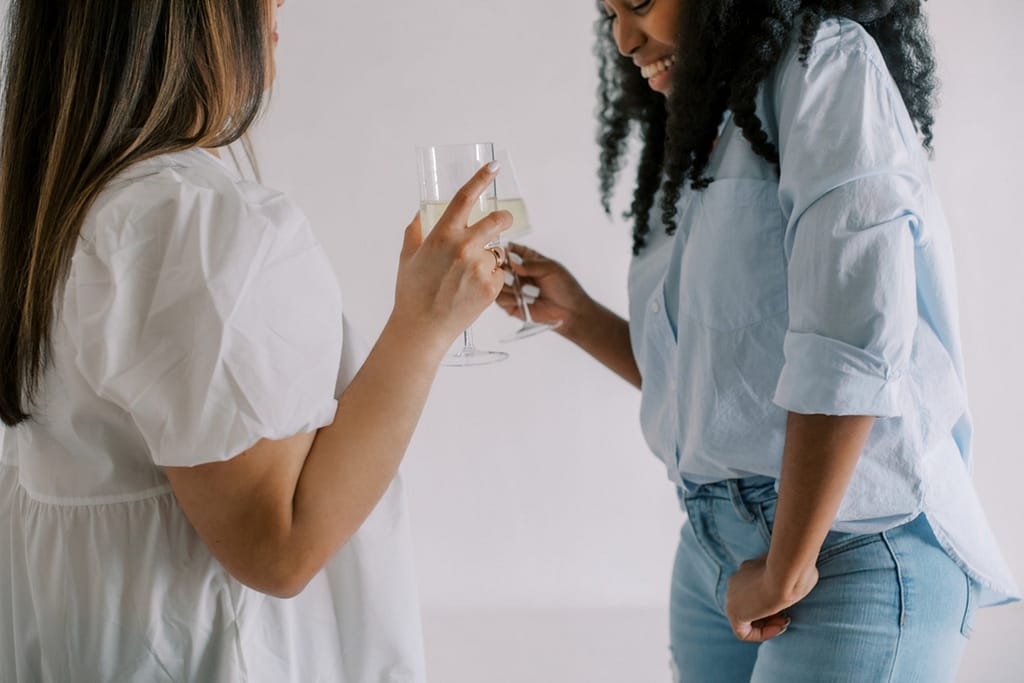 Spend More Time Outdoors
A nice leisurely walk on a warm sunny day is one of the best ways to lift your spirits. Yes, even in the winter. Throw those boots and mittens on, grab some hot cocoa in your mug. Walk around and look at the lights and decorations. Ponder the snow on heavy branches, the tiny footprints of animals. No matter what's weighing on your mind, this time outdoors and in nature has a way of naturally lifting our mood and letting us lighten up a bit.
Act Like a Kid Again
Have you ever watched a kid playing and felt a pang of jealousy that they find so much joy in such simple activities? Why not join them? Act a little silly now and then. Don't be afraid to get dirty. Laugh at something stupid (yes, even my teenage sons' jokes). You'll find taking yourself less seriously is one of the best ways to lighten up.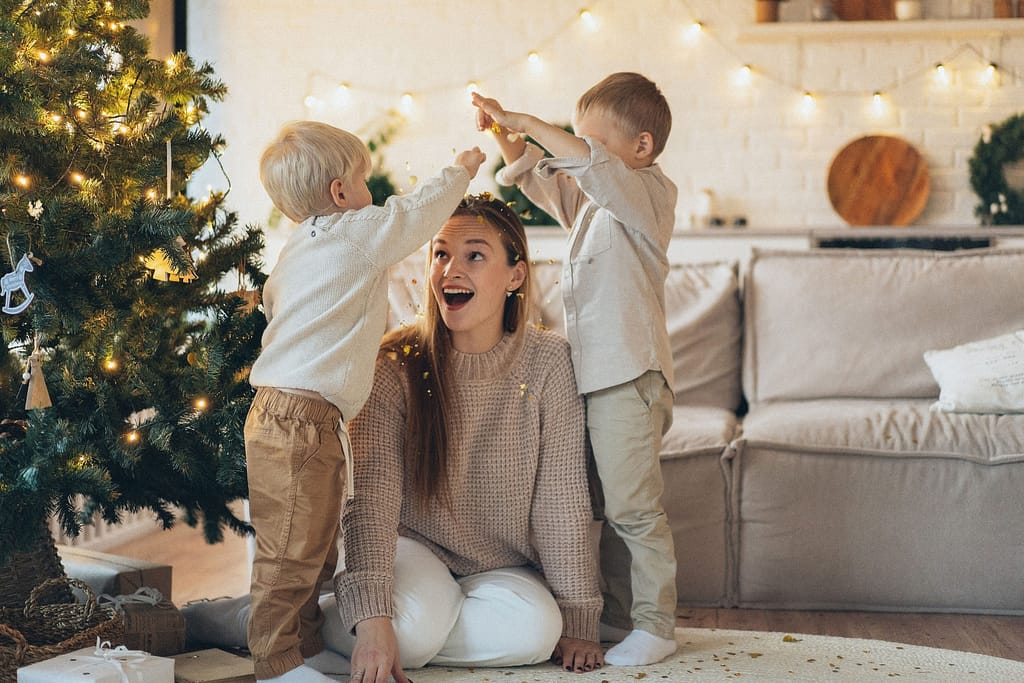 Spend Time with Fun People
We already know we shouldn't be spending a lot of time with toxic people. The inverse is true as well. We should try to spend more time with our fun friends. The friends that lift you and keep you smiling. Think about who they are and invite them over for a drink or to decorate cookies. Include them in your festivities and get laughing again! It is easy to lighten up when your friends nudge you to have fun.
Help Someone in Need
This might seem like a weird suggestion, but hear me out. Helping someone in need will boost your mood in general. No matter what our situation is in life, there is always someone who is in more need than we are. Helping them is a poignant and helpful reminder that everyone has problems, and maybe yours aren't that major in the grand scheme of things.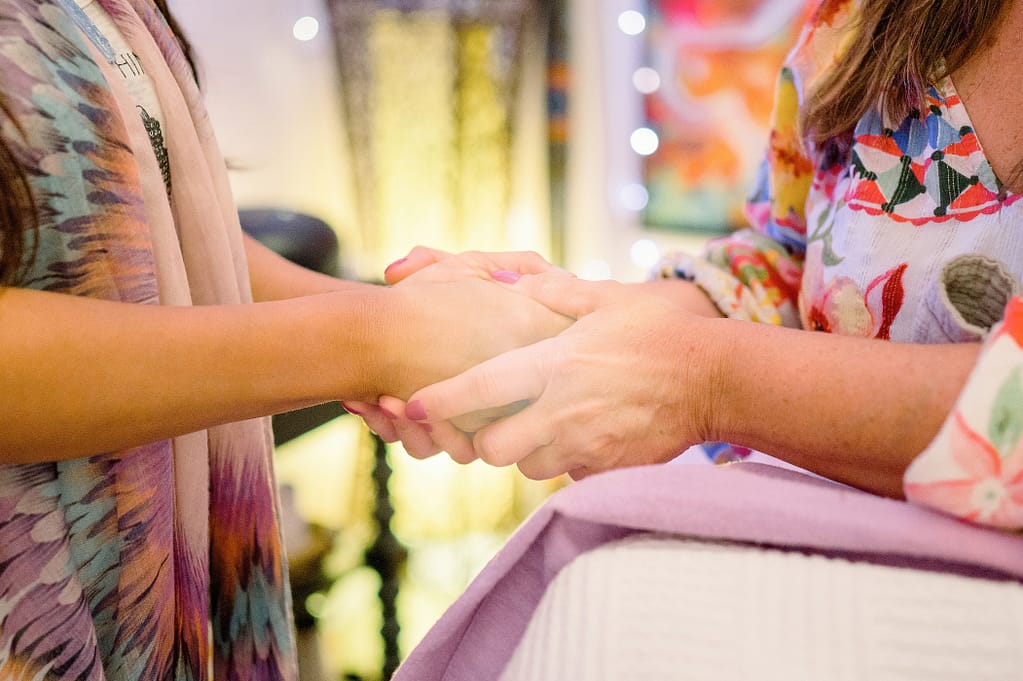 Stay in the Present
A major reason people can't lighten up is that they are reliving a bad memory or catastrophizing about some upcoming event. So let's strive to stay in the moment more often. Appreciate the here and now. If you get too caught up living in the past/future, you'll never lighten up and you'll miss some of the most magical moments. This month is about building core memories and focusing on what's important all around you.
A Special Invitation
In the midst of lightening up, let's also slow down! I want to encourage you to take it easy for the rest of the year. Seriously. Go to your to-do list and cross off a few things that can actually be done in January. Request some time off. Slow your roll when it comes to decorating. Simplify the holiday meal or ask other people to help by bringing a dish.
Can you slow down enough to actually not race into January?
My challenge to you is to see if you can give yourself until January 7th... a FULL MONTH of slowing your pace of life deliberately, relishing each moment, building those memories, and keeping yourself in your JOY!
Then on Saturday, January 7th at 1:00 pm Eastern, I'm extending you an exclusive invitation to join me for a VIP workshop that's my gift to you this holiday season!
"Happy New You" is a one-hour, interactive, live workshop (via Zoom) that will help you create deliberate direction and prioritize your new year. Why make a rash resolution on New Year's Eve? Most of us make it about three weeks before we no longer have any motivation to continue pursuing the goal. Am I right?
Instead, get clarity around your "why" and start the new year with solid priorities, fully anchored to your intentions. Then you'll have an amazing shot at really setting the pace you'd like, redesigning life to fit your values, and a fantastic
As always, if you have any questions or want to talk about how you can personally prepare for this year, feel free to book a complimentary discovery call with me!
 Further Reading