Live Outrageously's exclusive mentoring program!
Welcome to the Queen's Quest
Are you an awakened woman sensing you have a deeper contribution to make?
Are you ready to become the heroine of your own story?
Don't wait, doors close August 22nd at 11:59 pm EST!
The world needs women to own our power, raise our standards, and contribute our talents. Too often we are told that we are not good enough, pretty enough, thin enough, smart enough. We are conditioned to doubt ourselves and compare ourselves to others. This is not only damaging to our individual selves, but also to the collective. When women don't own their power, the world suffers. We all need to queen up!
What would it look like/feel like to walk through life as a confident queen?
When you walk through life as a Queen, you carry yourself with grace and ease. You know your worth, and you refuse to settle for anything less than you deserve. You are unapologetic in the pursuit of your dreams. You are kind and compassionate, but you also know how to set boundaries. You are a force to be reckoned with! People are drawn to your magnetic energy and they can't help but be inspired by you.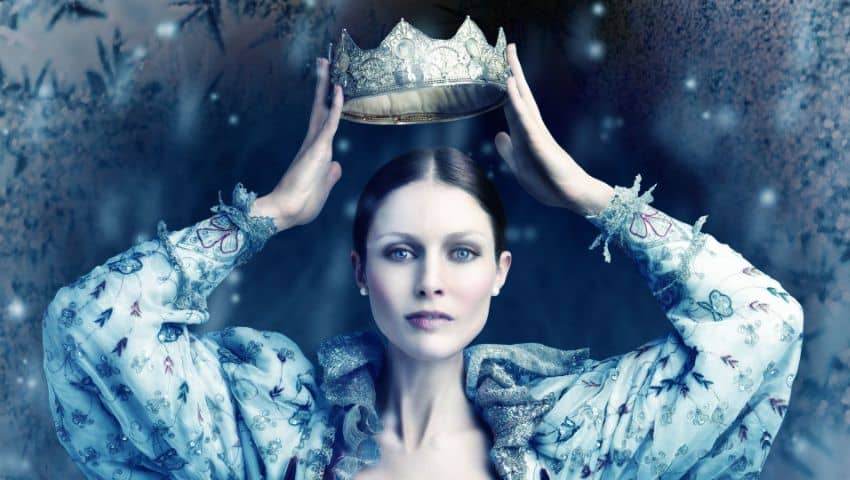 Why is it important for women to claim their queendom?
It is important for women to claim their queendom because when we do, we step into our power. We become the confident, bold, unapologetic women that we were meant to be. We are able to create the life we desire and contribute our gifts to the world. When we queen up, everybody wins!
Are you ready to step into your power?
If you are, then the Queen's Quest mentoring program is for you. Through this imaginative guided journey, you will receive guidance and support from Lady Grey, "The Queenmaker", as she is lovingly called by Queens from prior courts. Her creative transformational coaching and expert guidance will help you on your journey to claiming your queendom. (You can learn more about Lady Grey here.)
Hurry! Doors close August 22nd and only 8 spots are available!
As you go through journey, Lady Grey is a master at helping you identify what's blocking you from stepping into your queen energy. At some point, I realized my thoughts and feelings changed. I began embodying my queen energy that continues with me to this day. I'm on my way, and there's no going back.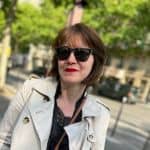 - Debbie N

| Marketing Project Manager
What Do Queens Do on the Quest?
Together, over the course of four focused months, we will explore what it means to be a queen, how to access your feminine strength, and how to manifest your desires.
Because this mentorship is exclusive and limited to a maximum of 8 women, our Tiara Time group coaching sessions will give you an opportunity to share with each other and reflect on the journey you're personally taking. 
You'll receive special, guided CastleWork each week to help you explore and progress through the Quest, built around the following themes:
If you are searching for an amazing coach who is invested in your heart and personal development this is the program for you. Queen's Quest has helped me move my dreams from wishing to action. Sarah is an incredible coach who lovingly supports and mentors you in becoming the most magnificent Queen of your life. If you dream of being all you can be and you're not sure how to get there; Sarah holds the key to the castle to guide you on your journey towards self-love and fulfillment. I highly recommend this program.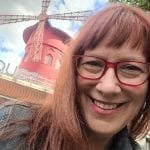 - Shanon L. Quick
| Director of Programs
Your individual coaching sessions will be tailor-made for your needs and can focus on any area of your life that you want to improve upon that may come up for you as you work through the Quest. For example:
If you do the mirror gazing exercise in the Inner Queen (Week 10) and suddenly need to feel differently in your own skin, connecting to your body as a vessel that you love and cherish, then we can focus energy on feminine sensuality and embodying feminine energy in a way that allows you to enjoy your own mystery and pleasure.
If you choose a Door in the Hall of Memories (Week 3), it may make you feel like you want to dig more deeply into your spiritual connectedness and your daily practice of drawing strength from your faith and beliefs. We can explore the richness of your interior castle, where you'll form your own personal rituals and develop a more connected spiritual life.
If you explore the idea of Awakening your Feminine Power (Week 11) but find that you are afraid of your own power and ability to wear the crown, you may notice your intuition telling you that you are here for a greater purpose and that you've been playing small. Then we'll focus on helping you step into your greatness and capitalize on the grace, elegance, and feminine light that a Queen radiates to the world around her.
The possibilities are endless!
Doors close August 22nd! Don't delay! 
Who is Queen's Quest for?
This exclusive mentorship program is strictly for committed Queens who are ready to do the work of self-actualization.  If you're not quite ready or if you don't feel called to this work, that's okay. Queen's Quest isn't for everyone. But if you know in your heart of hearts that this program is for you, then I invite you to take the first step and sign up today!
Not sure if Queen's Quest is right for you? Book a complimentary call on Lady Grey's calendar to ask her any questions may have, or you can email her directly.
What does Queen's Quest include and what is the time commitment?
The 16-week mentorship program is exclusively limited to a maximum of 8 women. It requires a commitment of about 2 hours per week for four months, and it includes: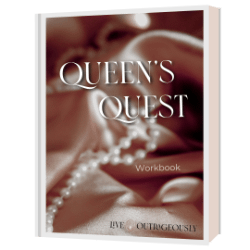 What are the dates for the Quest?
The group sessions for the Autumn Court 2022 Queen's Quest will be held Thursdays at 7 pm EST once a month. (9/8, 10/6, 11/10, 12/8). Your weekly individual sessions can be scheduled to fit your needs.
If you're ready to begin your heroine's journey, the personal investment is $1997 (the program is worth more than twice that).
Think of it as recognition of your worth and your value… AND your incredible future as Queen.
In return, you will become a part of a deeply rich and imaginative journey that is FUN and allows you to enjoy growing (and not just slogging through the hard stuff).
Automatically enroll in our payment plan of 4 monthly payments ($527/month)
OR
Pay your balance in full ($1997).

"If you know the magical, powerful, sensual or healing woman deep within you and you dream of being her but just don't know how to release her from all the negative messages we absorb as women… If you dream of being her and need a queen to light your path forward, Queen's Quest and the Outrageous Retreats are what you need to step forward into your feminine power. Invest in being all you can be and loving who you are. It's the greatest gift we can give ourselves."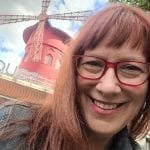 - Shanon L. Quick
| Director of Programs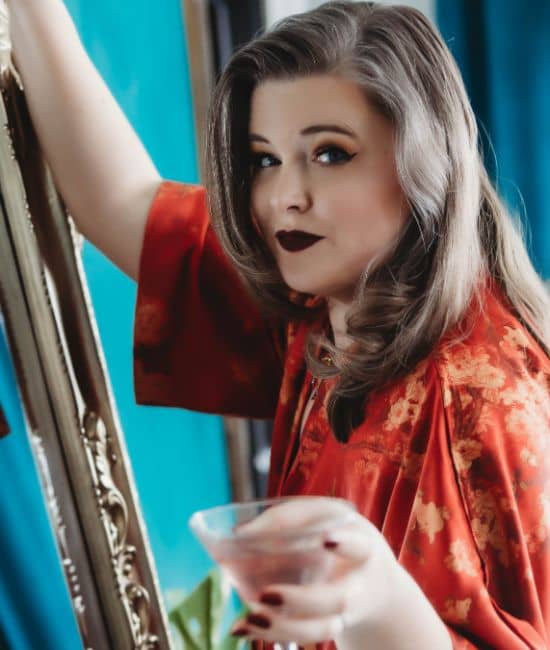 A Personal Note from Lady Grey
Because this is such an intimate group of women, you will get to know one another's queendoms and support each other's journeys as fellow heroines.
A high level of commitment is needed from Queens in order to truly commit to each other and to the program for the full 16-weeks. Each of you should be willing to make the investment in your personal growth and to embrace the hard work of self-actualization and claiming your Queendom.
If you have any questions before enrolling, please don't hesitate to email me directly or book a complimentary call with me.
Crowns up!
All current applications will be considered for the 2022 "Autumn Court" cohort of Queen's Quest, which begins August 24th.