If you're a fan of all things French, you might already know about the hilariously insightful book "How To Be Parisian Wherever You Are". From the same authors, Chanel spokeperson Caroline de Maigret and film producer Sophie Mas, the new book, "Older But Better But Older" is their charming ode to aging gracefully. Where the first book tackled the things that make French women so iconically French, "Older But Better But Older" talks honestly about style, beauty, and self-confidence with wit and candor, offering up sage advice that only comes with experience.
Whether you're in your 20s and just starting to think about aging or you're in your 50s (or beyond!) and looking for some words of wisdom, this book is a must-read. Here are just a few of the many reasons why I think you'll adore "Older But Better But Older."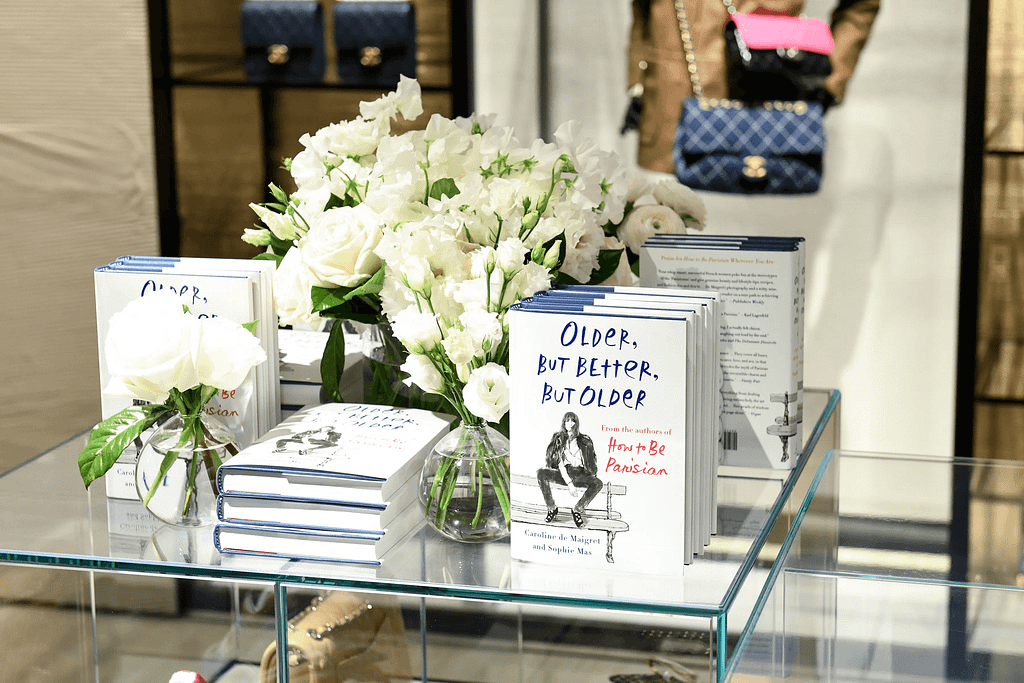 Reason #1: "Older But Better, But Older" is full of great style & beauty tips.
There's no doubt that French women have a certain je ne sais quoi when it comes to fashion. Luckily, Mas and de Maigret spill the beans on all their best style secrets in this book. From how to choose the right glasses frames for your face to how to tackle that new double eyelid you're sporting, these tips are sure to make you look and feel your best.
Reason #2: This book will give you a new outlook on aging.
For most of us, getting older can be a bit daunting. We start to see wrinkles appear, our skin starts to lose its elasticity, and we might even start to feel a little self-conscious about our bodies. But rather than dreading the aging process, Mas and de Maigret show us that it can actually be something to celebrate and poke a bit of fun at. They remind us that growing older doesn't mean giving up on our dreams or compromising our sense of self; it simply means evolving into the best version of ourselves. With essays like, "Better Butt" and "Ode to Imperfection", you'll quickly see what I mean!
Reason #3: This hilarious collection of essays encourages us to be bold.
One of the main themes in "Older But Better But Older" is the importance of taking risks—in both our personal and professional lives. De Maigret and Mas write about how they took chances at various points in their lives, often with no guarantee of success. But despite the risks they took, they both ultimately ended up where they wanted to be, having learned some invaluable lessons about our own fallibility and approaching people a bit differently:
"Never mind the changes in society and in others—what has changed in you? Your heart, just like when you were twenty, still wants to beat wildly. But you've learned to take people as they come, whereas previously you might have been put off by their flaws, dismissing them summarily if they weren't exactly what you wanted. You no longer demand perfection because you've learned that we're all fallible."

― Caroline de Maigret, Older but Better, but Older
If you love all things French or if you're simply looking for some wise words on aging gracefully that will remind you it's never too late to take a chance on yourself, then I highly recommend picking up a copy of "Older But Better, But Older." Trust me — you won't be disappointed!
Are you a Francophile like me?
If you are in love with France, Paris, and all things French (including yummy food and great art), consider this your personal invitation to join me in Paris in April of 2023! You can read more about our incredible, luxurious 2023 Outrageous Paris Retreat here!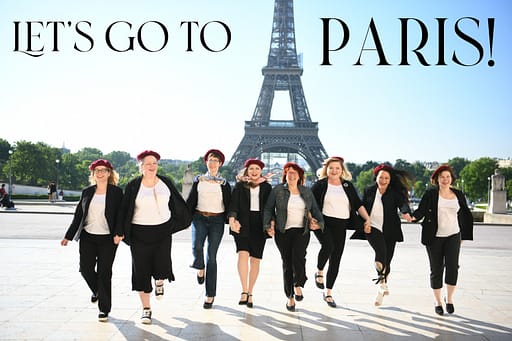 *As an Amazon Associate I earn from qualifying purchases.