P2V2 Women's leadership retreat
Passion. Purpose. Values. Vision.
don't go chasing waterfalls...
Unless you're on our Retreat!
Whether you are an established professional wanting to level up; an aspiring entrepreneur setting out on her own journey; or simply looking for a chance to step away from the daily grind and reenergize… this retreat is for YOU!
Get ready to experience personal transformation, powerful visioneering, and meaningful connections at the P2V2 Women's Leadership Retreat in Asheville, NC!
Our retreat will be in the quaint city of Asheville, NC with hostess Lady Grey and a small group of emerging feminine leaders who are dedicated to becoming better leaders and evolving on a personal level.
During the retreat, you'll be empowered with the tools necessary to explore your personal passion, purpose, values and vision so that you can lead — with clarity, creativity, and confidence. You'll have access to experiential activities, exclusive networking opportunities, creative exploration, and time for self-reflection.
Through deep working sessions around what it means to be an inspirational and visionary leader, you'll leverage your own personal foundations to create your own vision and direction.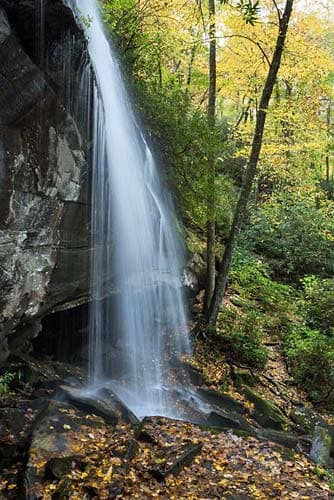 Passion. Purpose. Values. Vision.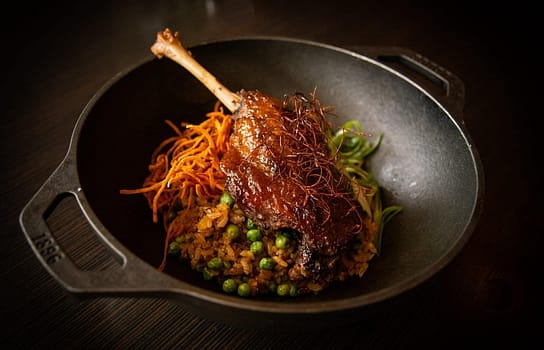 Featuring multiple James Beard award winning restaurants, Asheville is a "foodie" town and there is a ton to explore! From Indian cuisine to the infamous Duck Tacos, there are options for everyone.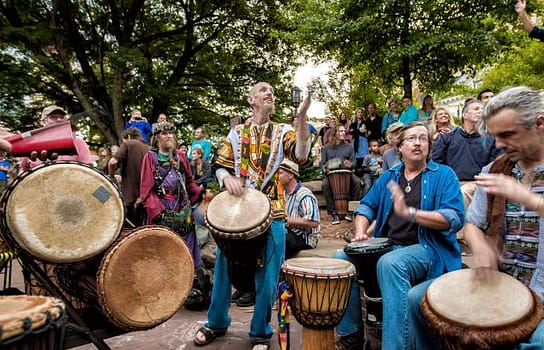 Asheville is home to a vibrant music and art scene. You'll get to participate in a community drum circle as well as tour the galleries and studios of the famous River Arts District.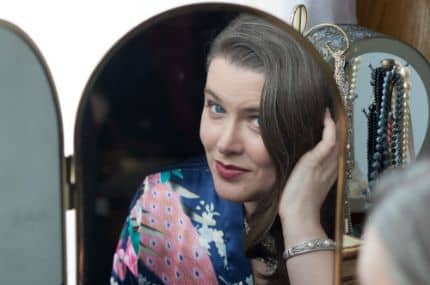 By attending this retreat, you will gain insight into yourself and your leadership style, cultivate meaningful relationships with other like-minded women leaders, and have access to an exclusive network of women who are committed to making the world a better place.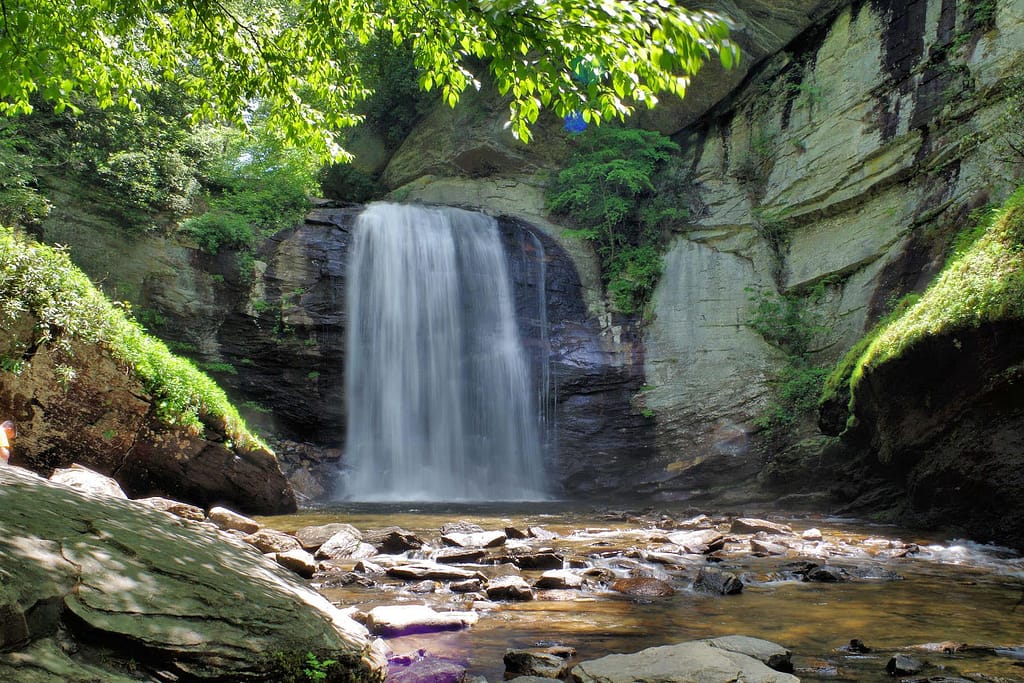 Experience the majestic and soothing waterfalls of the Blue Ridge Mountains, enjoy a daily wine and cheese social hour, book an onsite massage for yourself, and have a blast at our Sisterhood Soiree!
Please keep in mind: events and times are subject to change as needed
Day 1
Day 2
Day 3
Day 4
Day 5
Day 1
Day 1: Thursday, June 22nd
Check in at Beaufort House
Meet & Greet Casual Social (Wine & Hors d'oeuvres)

Welcome Dinner at Twisted Laurel
Day 2
Day 3
Day 4
Day 5
Check out these amazing VIP perks that are also a part of your package!
One group meet-and-greet call with fellow travelers to get to know one another and ask your questions before arriving in Asheville

One follow up group call post-retreat to check in with your retreat sisters
Handpicked gifts for you upon your arrival at the hotel
Please Note: SPACE IS VERY LIMITED! We encourage you to put your deposit down as soon as possible so you don't miss out on this incredible trip!
Our P2V2 weekend includes your private, unique room or cottage at the historic Beaufort House, a historical bed and breakfast in a late 1800's Victorian mansion. The home was built by mayor Theodore Davidson in 1895, and it is well known as being the location where actor Charlton Heston and his wife lived in 1947, just before becoming famous. It is on the National Register of Historic Places and was featured in National Geographic Travelers Magazine.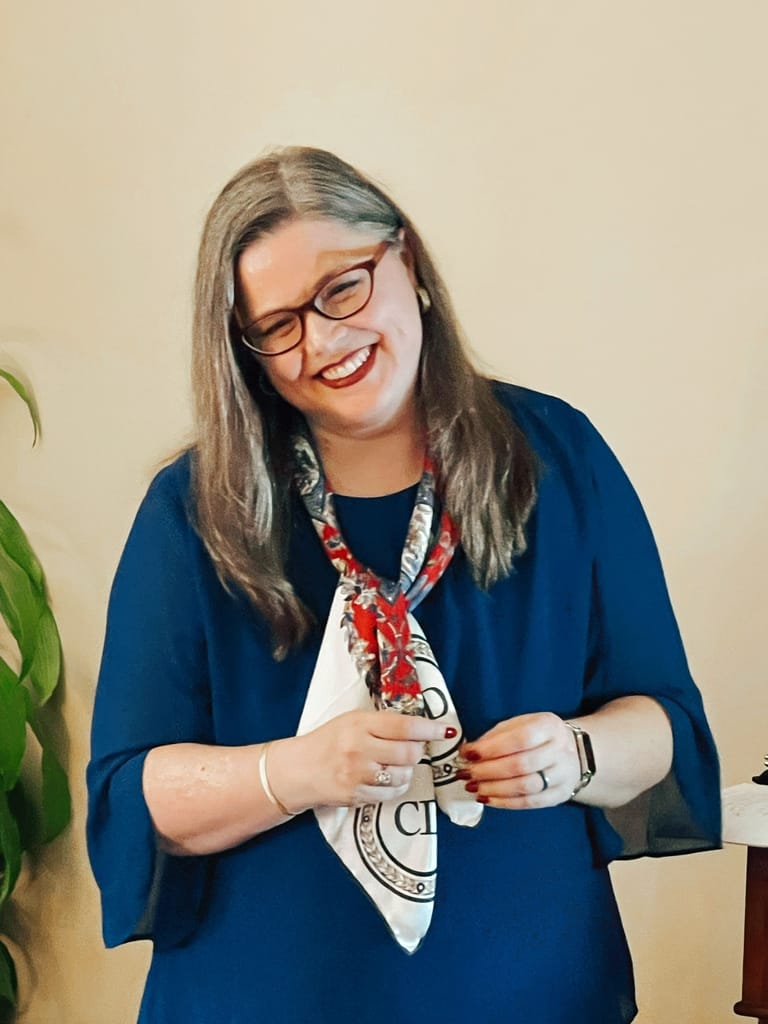 Lady Grey, your hostess for the P2V2 Retreat and the founder of Live Outrageously LLC, is a professional transformational leadership coach who has worked with dozens of women in private and group coaching and on transformational retreats. She helps guide her clients to become women of impact and world changers as they embrace feminine energy, design a life they love, and dream outrageous dreams. 
She is the hostess of the podcast "Live Outrageously with Lady Grey", featuring inspiring world-changers and thought leaders, and the creator of inspirational women's programs like Queen's Quest, The MAGIQUE Method, and the Outrageous Leadership Program
She has nearly three decades of experience as an entrepreneur, including directing and producing countless events, as well as running her own arts academy for 15 successful years. Helming numerous arts ensembles across the nation has given her unparalleled knowledge on how to best empower others to dream big and design a life that allows them to build a legacy and leave their mark on the world.
Like many of her clients, she's worn a lot of hats – including working for others in project management, as a corporate trainer, a customer service coach and more. The one through-line to her varied experiences is helping others build structure that allows them to grow, create and realize their potential.
See What Past Retreat Participants are Saying
These retreats create a sacred, dedicated space and time to focus on the topic/theme which is incredibly precious. Also the sisterhood created and experience is absolutely amazing.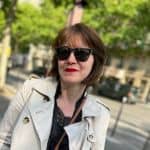 - Debbie N.
| Marketing Project Manager
Live Outrageously retreats are a must for women looking to explore the depths of who they are. Not only are they jam-packed with VIP treatment, but the atmosphere created is safe and beautifully fit to expand your mind and allow you to "be" at the same time. I am looking forward to so many more.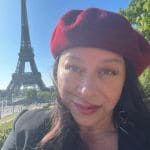 - Dawn P.
| Mortgage Underwriter, Pennsylvania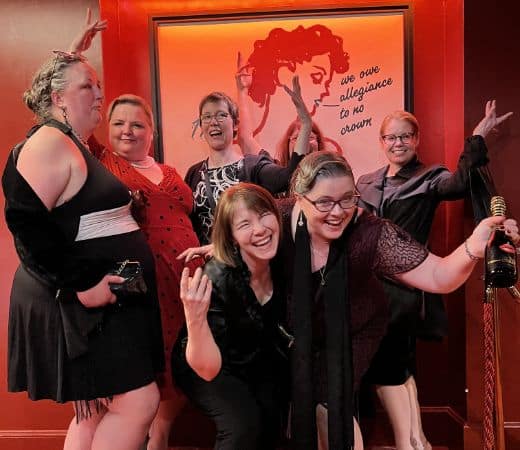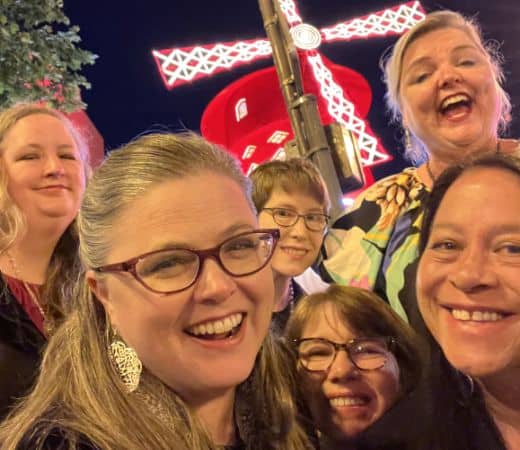 This is NOT a typical retreat with vegetarian cooking classes, yoga in the morning, and a spa experience. No, no. This is an outrageous adventure for outrageous women who want to LIVE LIFE TO THE FULLEST!
Over our weekend we are together, we'll spend time crawling in and out of waterfalls, tasting fabulously fun foods, making music and enjoying playing together whether on the front porch or the drum circle, and building amazing friendships while we explore the beautiful artistry and the gorgeous Biltmore Estate.
Each day, your experiences in Asheville will help you learn more about your own creative vision and the unique gifts you have to offer the world as a woman.
For questions about P2V2 or to book a call, email
Space is limited to nine women. If the trip fills up before you could register, you can still add your name to the waitlist and we will email you if a spot opens up on this incredible trip! 
Take the step and invest in yourself!
Please note: SPACE IS LIMITED to 9 WOMEN
I encourage you to put your deposit down as soon as possible so you don't miss out on this incredible women's leadership retreat!
June 22-25,  2023
4 days, 3 nights
Includes:
Single accommodation in a 

uniquely nostalgic bedroom featuring a clawfoot tub, terrace, and/or jacuzzi 

Daily leadership learning sessions with Transformational Leadership Coach and Facilitator Lady Grey
Daily breakfast and evening hors d'oeuvres
Welcome Dinner at Twisted Laurel
Asheville activities (River Arts exploration, Drum Circle, etc.)
Private Waterfall Experience
Sisterhood Pajama Party

Assistance 

with travel, airport transfers, packing suggestions, etc.
Invitation to join 

Outrageous SisterMind
June 22-25,  2023
4 days, 3 nights
Includes:
Single accommodations in a 

Premium Jacuzzi Suite or Private Cottage featuring a deck and/or fireplace

Daily 

leadership learning sessions

 with Transformational Leadership Coach and Facilitator Lady Grey
Daily 

breakfast and evening hors d'oeuvres

Welcome Dinner

 at Twisted Laurel
Asheville 

activities 

(River Arts exploration, Drum Circle, etc.)

Private Waterfall Experience

Sisterhood Pajama Party

Assistance 

with travel, airport transfers, packing suggestions, etc.
Invitation to join 

Outrageous SisterMind
June 22-26, 2023
5 days, 4 nights + follow up coaching
Includes:
P2V2 Premium Package
World-famous Bluegrass Brunch at Bold Rock Cidery
Private 1:1 Personal Coaching Session with Lady Grey
Exclusive Tour of the majestic Biltmore Estate, America's largest private residence
Additional night of accommodations and breakfast
Early access to the Outrageous Leadership Program
(A flexible payment plan can be arranged. Full Balance is due April 22, 2023.)
Please note that you will receive a link to your detailed registration form after we confirm your deposit. This is where you will indicate your rooming preferences, dietary needs, etc.
Cancellation & Payment Policy: Retreat fees must be paid in full 60 days before the retreat begins or you forfeit your space. Must be over the age of 18. All retreat fees are non-refundable but can be applied to another retreat or coaching with Lady Grey or related digital programs.