Too many bills to pay, too many employees to manage, too many kids to chauffeur… The constant need for women to be "on" often keeps us from taking time off and recharging the way we need to on a vacation from the chaos.
In addition, the pandemic has caused a great deal of collective trauma and isolation, which has taken away our ability to take a break from the daily routines and responsibilities — greatly impacting our mental health. So let's break down a few key benefits of taking time off and why it's important for women to use ALL of your vacation time:
Improving mental health
Increasing productivity
Refreshing relationships and connection
Enjoying the beauty of the world around us
Improving Your Mental Health
How does taking a vacation improve your mental health? We know that it does, but let's break it down.
To start, we are reducing stress and anxiety by taking a break from our everyday lives. This allows us to step away from it all and relax, leading to improved mental health. Unplugging from work, technology and the daily grind can help us to let go of the overflowing, always-full inbox, and un-ending list of to-dos. The stress of deadlines, shuffling kids to activities, meal planning, and all of the other day-to-day tasks can be put on hold, giving us time to just be.
By default, our nervous system begins to relax and reset when we remove ourselves from the stressful environment and into a relaxed one.
Heading out on a new adventure also improves mental health by boosting our mood. When we travel, we are often outdoors more, walking around and exploring new places. This increase in physical activity can lead to the release of endorphins, making us feel happier.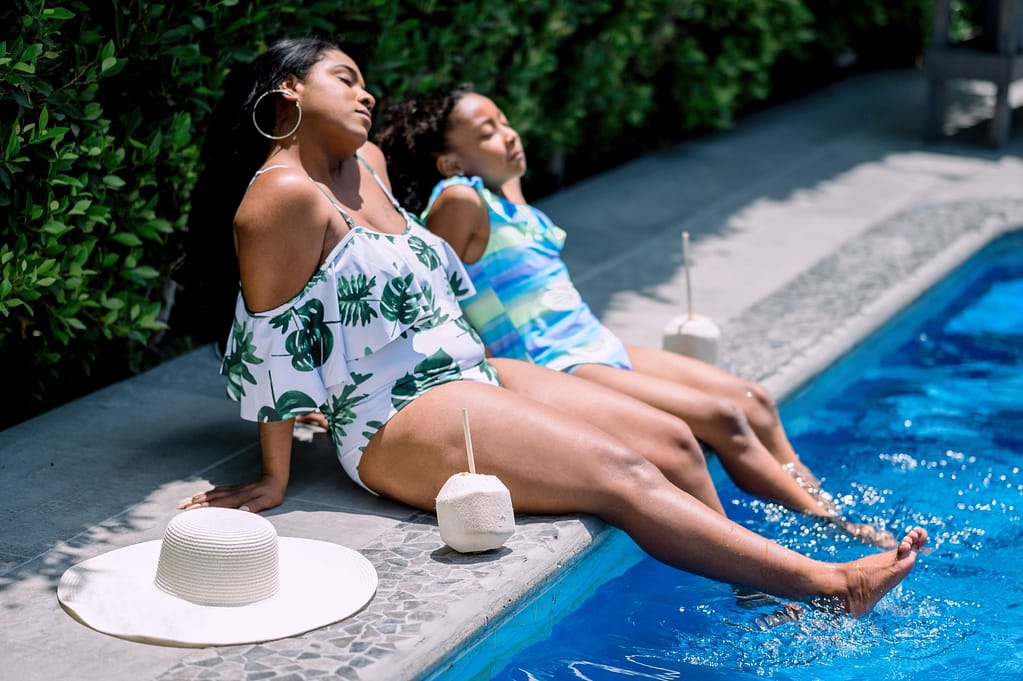 One of my favorite benefits of taking time off is the amount of creativity that I feel when I'm traveling. Experiencing something new can inspire us to think differently and become more creative in our daily lives. For this reason, I love to do work on my personal vision when I'm outside my normal environment.
We also gain perspective on different aspects of our lives when we travel, which can be beneficial to our mental health. Taking time off from work allows us to gain insight into what brings purpose and meaning in our lives.
Increasing Productivity
Taking time off from work can help us to come back refreshed and focused on the task at hand, leading to increased productivity.
A 2018 study conducted by the Society for Human Resource Management (SHRM) found that employees who are given more vacation time are more productive and creative when they return to work. The study surveyed 150 HR professionals at companies in the United States and found that employees who took more than a week off of work had improved focus, creativity, motivation, and productivity once they returned to the office.
What are some other ways that taking time off ultimately benefits our productivity once we're back at home or the office?
1. Increased focus: Taking a break and focusing on something other than work can help to refocus our attention when we return and make us more productive in the long run.
2. Improved well-being: Taking time off helps to reduce stress, which can lead to improved well-being overall. This can in turn lead to better concentration and improved productivity.
3. Renewed commitment: Taking a break can help to reignite our passion for work, allowing us to come back with renewed enthusiasm and a greater commitment to be productive.
Refreshing Relationships and Connection
Spending quality time with family and friends (or making new lifelong friends on one of our retreats!) can be beneficial in creating stronger relationships, allowing us to reconnect with the people we care about.
Why is refreshing our relationships important?
Refreshing our friendships and connections in life is key because meaningful relationships provide us with support and a sense of belonging. Connecting with friends and family can also help to reduce stress, which can lead to improved mental health. Additionally, having strong relationships can improve self-esteem, allowing us to feel more confident and secure in ourselves. Connection helps us feel loved and accepted, which are all essential for our overall well-being.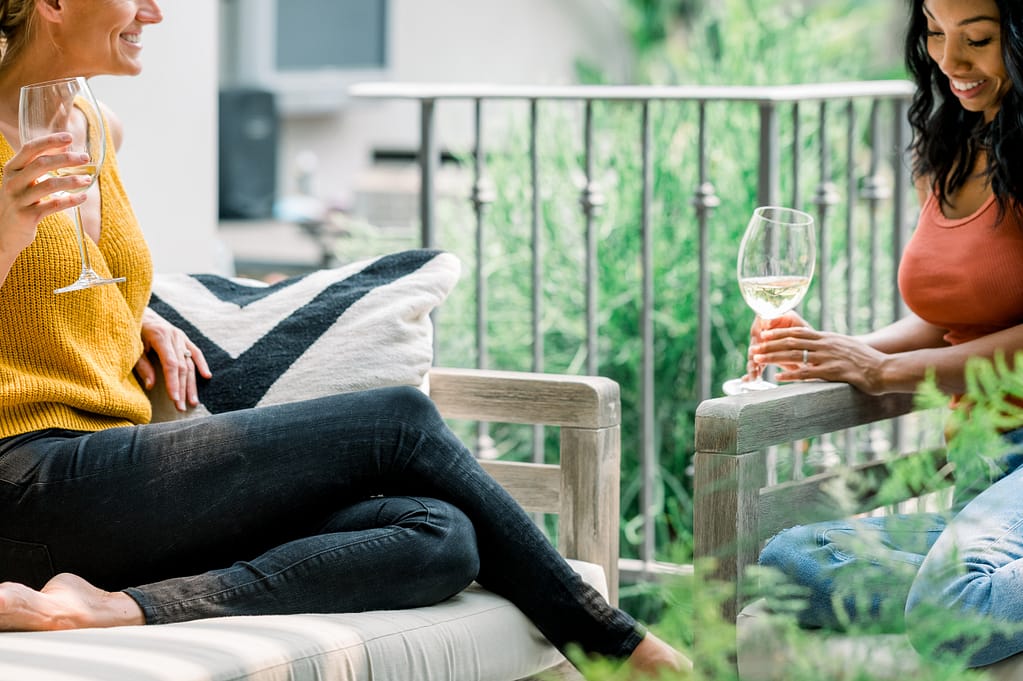 Making new friends in midlife is particularly important because it can help to build a sense of connection to others and create a new support network at a time when old friends have begun to change, drift away or prioritize their lives differently based on their own life stages.
It can be empowering to have the chance to start again and build meaningful new friendships with like-minded women who are on similar journeys of personal rediscovery and growth.
Enjoying New Beauty
Traveling and taking time off in a new culture or setting helps us to appreciate the beauty of nature and our surroundings, creating a sense of awe and wonder.
Some unique creative experiences that focus on enjoying the senses and exploring beauty on vacation include:
Exploring local markets and picking up handmade souvenirs or artwork
Scenic wildlife watching and learning about new animals
Watching the sun rise over a new horizon
Tasting regional foods and exploring different cuisines from around the world.
Attending outdoor concerts, performances, festivals and other cultural events.
Participating in a photography tour to capture beautiful landscapes, animals, plants, or architecture
Forest bathing or taking a vision walk in the woods
Trying out new activities such as scuba diving, snorkeling, or parasailing
Attending a cultural festival or class such as cooking, pottery making, dance classes, and more
Visiting an outdoor art gallery featuring local street art and sculpture
Joining a guided tour of an ancient ruin or archaeological site
Taking a painting, drawing, or sketching class to capture natural beauty on paper
Enjoying a blissful sunset cruise to watch the sky and sea transform in color and light
The list of uniquely beautiful experiences available to you goes on and on — and it's worth taking some time to consider how transformational those experiences can be. Taking time off from life to explore the world, try new things, and appreciate the beauty of nature can be incredibly rewarding for our individual growth and development.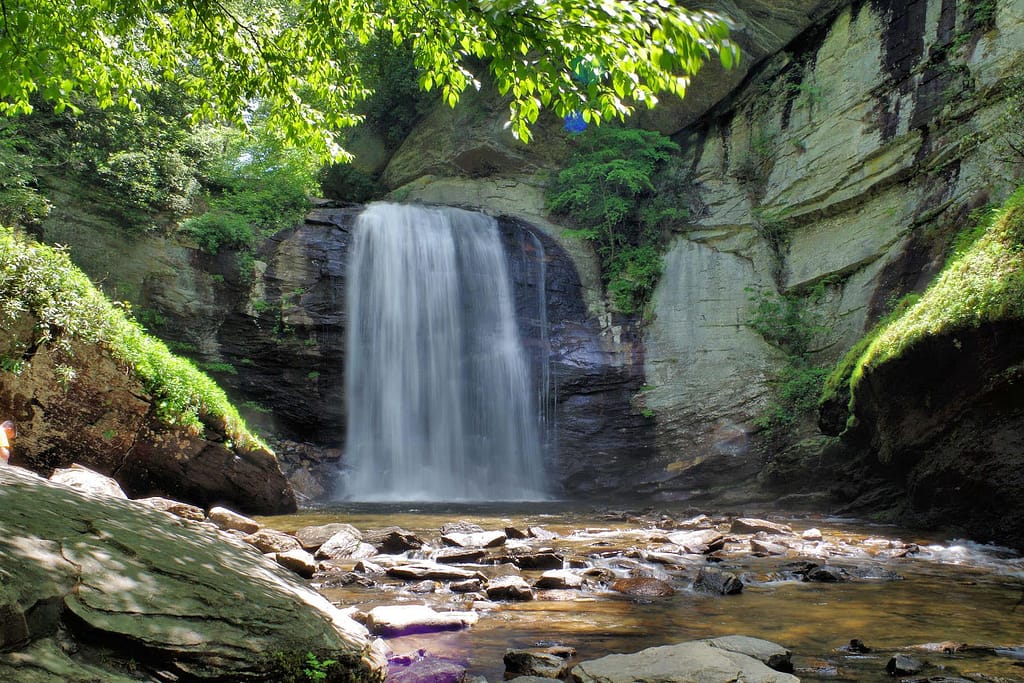 What Are You Waiting For?
Ultimately, taking a vacation is an important part of living a balanced and fulfilling life. It helps to reduce stress and reignite passion for work, while also refreshing relationships, connecting with nature, and making the most of creative opportunities. A break from the daily grind can help us to return to our lives with renewed enthusiasm and a greater commitment to be productive. Enjoying the beauty of the world around us is a wonderful way to cultivate personal growth, appreciation for life, and lasting memories.
Taking time off… and we mean ALL of your time off is an essential part of life that impacts our physical and mental health, relationships, and overall wellbeing. Whether it's traveling abroad to discover new cultures or exploring nature closer to home, the beauty of the world around us can be experienced in many different ways. So take time for yourself and give yourself the opportunity to explore, appreciate, and enjoy the world around you. Take a break from your day-to-day routine and start planning a vacation that will cultivate growth, appreciation for life, and lasting memories.
So what are you waiting for? Start planning your next adventure today!
At Live Outrageously, we understand the importance of taking a break and using all of your vacation time for better mental health. Our transformational retreats for women provide an easy and stress-free way to plan a vacation that not only allows you to relax, recharge and recalibrate, but it also provides you with new friendships, personal growth, and memories to last a lifetime.