EXPLORE YOUR FEMININE SENSUALITY & POWER
Are you sick and tired of feeling like your sensuality, presence, and allure are at the mercy of other people's expectations?
Ready to become aligned and attuned with your personal magic so you can embrace the authentic, powerful, sensual woman that you are inside?
Live Outrageously's VIP retreat, MAGIQUE, will be in the heart of magical New Orleans with hostess Lady Grey and a small group of women dedicated to exploring their natural mystique, innate magnetism, and unique allure. Through deep working sessions around confidence, seduction, social masks, passion, and more, this exclusive 4-day weekend will focus on helping you embody your sensuality and get comfortable with what it means to be charismatic and captivating.
We'll also enjoy an iconic jazz brunch at the renowned Court of Two Sisters, absinthe tasting with the Green Fairy, a tantalizing burlesque show, and a private party at Dark Garden Corsetry, one of the top corsetieres in the world.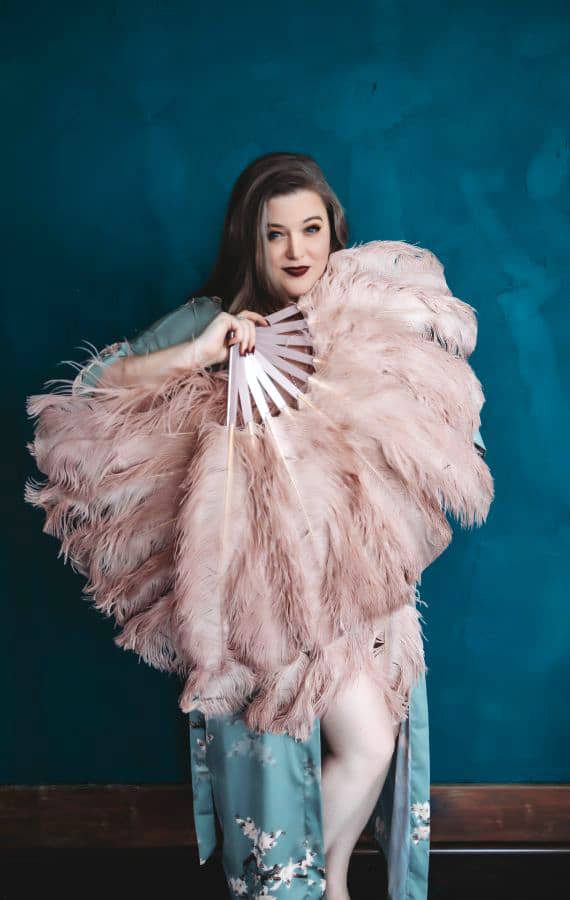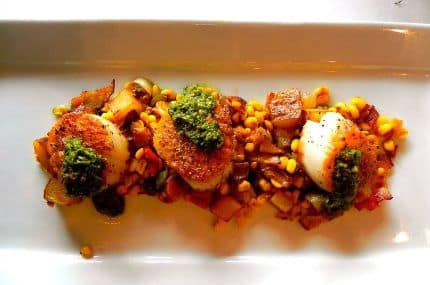 Breakfast and dinner every day, exploring the vibrant and exciting cuisine of New Orleans.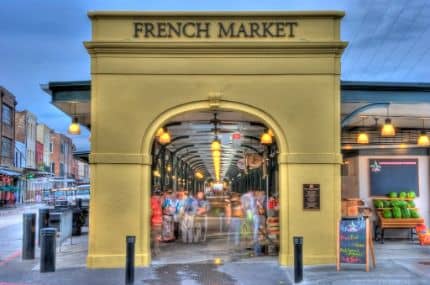 Absinthe tasting at Jean Lafitte's Old Absinthe House, Jazz Brunch at Court of Two Sisters and a visit to the French Market.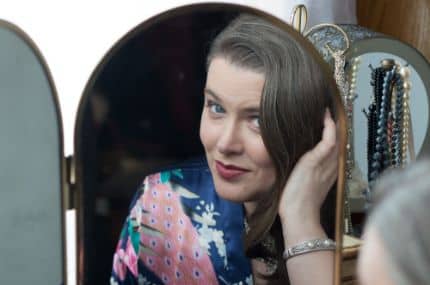 Daily sessions focused on sensuality and seduction archetypes, grounding and alignment, charisma, confidence, captivation, allure, desire, passion, attraction and more.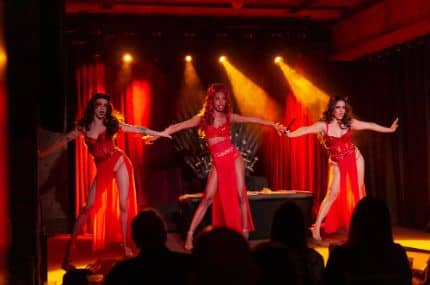 Private corset fitting party at Dark Garden Corsetry and VIP tickets to burlesque show.
Please keep in mind: events and times are subject to change as needed
Day 1
Day 1: Thursday, December 1st
Welcome Dinner & Drinks

Check in at Bienville House, 320 Decatur Street
Welcome Dinner
Absinthe Tasting at Jean Lafitte's Old Absinthe House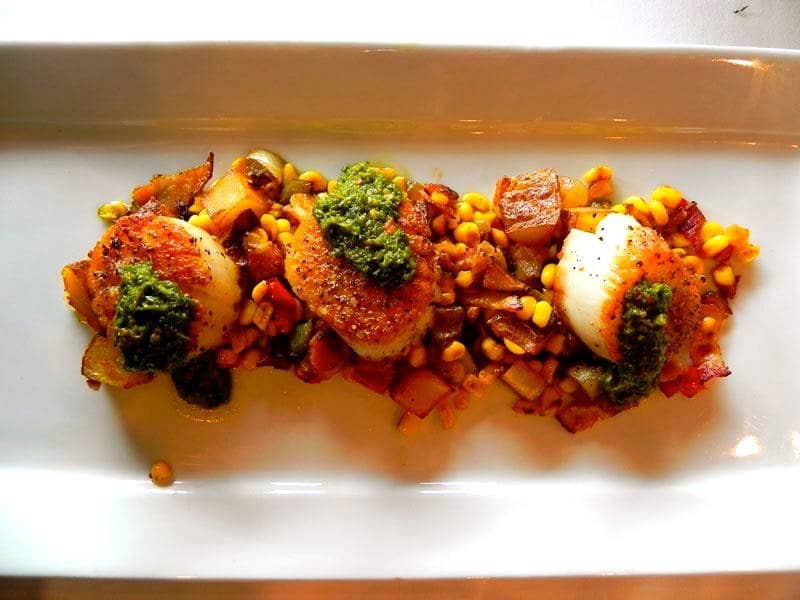 Day 2
Day 3
Day 4
Check out these amazing VIP perks that are also a part of your package!
Access to three upcoming online classes with Lady Grey:

Facing Your Fears: Stop Responding to Imagined Realities
Cultivating Presence: Authentic Self-Expression & Confidence
Embracing Sensuality: Magnetism for Modern Women

One group meet-and-greet call with fellow travelers to get to know one another and ask your questions before arriving in New Orleans
One follow up group call post-retreat to check in with your retreat sisters
Handpicked gifts for you upon your arrival at the hotel
Please Note: SPACE IS VERY LIMITED! We encourage you to put your deposit down as soon as possible so you don't miss out on this incredible trip!
Our Magique journey includes 4 days and 3 nights in your private, king-sized superior balcony room in the Bienville House, a historical boutique hotel in New Orleans.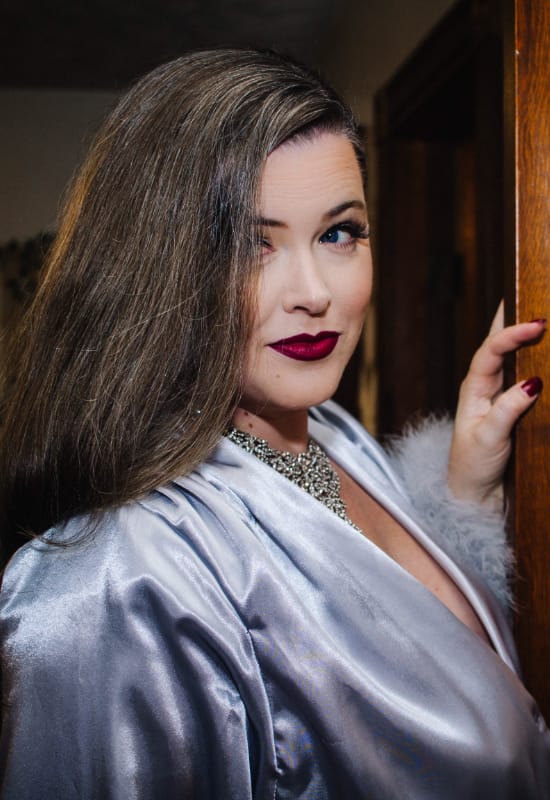 Lady Grey, your hostess for the MAGIQUE Retreat and the founder of Live Outrageously LLC, is a professional life coach who has worked with dozens of women in private and group coaching and on transformational retreats. She helps guide her clients as they embrace feminine energy, design a life they love, and dream outrageous dreams. 
She is the hostess of the podcast "Live Outrageously with Lady Grey", featuring inspiring world-changers and thought leaders, and the creator of inspirational programs like "Journey to Authenticity" and "Quiet Your Mind", online self-paced courses. She is currently working on a new book for outrageous women.
Like many of her clients, Lady Grey has many facets, including that of a special needs mom, a breast-cancer survivor, a tap dancer, and a burlesque producer!
She offers women a unique perspective on sensuality and sexual empowerment, having spent years educating women on body positivity, the art of seduction, and sexual freedom. She's led retreats for women since 2022 in Paris, New Orleans and other intriguing cities that offer women new insight about themselves.
See What Past Retreat Participants are Saying
These retreats create a sacred, dedicated space and time to focus on the topic/theme which is incredibly precious. Also the sisterhood created and experience is absolutely amazing.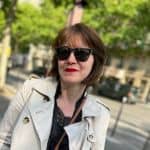 - Debbie N.
| Marketing Project Manager
Live Outrageously retreats are a must for women looking to explore the depths of who they are. Not only are they jam-packed with VIP treatment, but the atmosphere created is safe and beautifully fit to expand your mind and allow you to "be" at the same time. I am looking forward to so many more.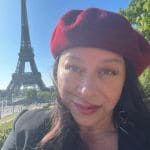 - Dawn P.
| Mortgage Underwriter, Pennsylvania
For questions about MAGIQUE or to book a call, email
Space is limited to six women. If the trip fills up before you could register, you can still add your name to the waitlist and we will email you if a spot opens up on this incredible trip!