Sisterhood and Self-Discovery
Reconnect with Your Authentic Self, Cultivate Lasting Bonds, and Blossom into the Woman You're Meant to Be
join us for sisterroot 2023!
Are you ready to dig deep, find your roots, and blossom into the best version of yourself? Live Outrageously invites you to a one-day retreat that will nurture your mind, body, and spirit, all while fostering meaningful connections with other extraordinary women. 
Step into a world where sisterhood blooms and self-discovery takes root. Join us for SisterRoot, a transformational women's retreat nestled amidst the serene beauty of Rhoneymeade Arboretum, one of Centre County's hidden gems. Leave behind the demands of daily life and immerse yourself in a day of connection, growth, and empowerment.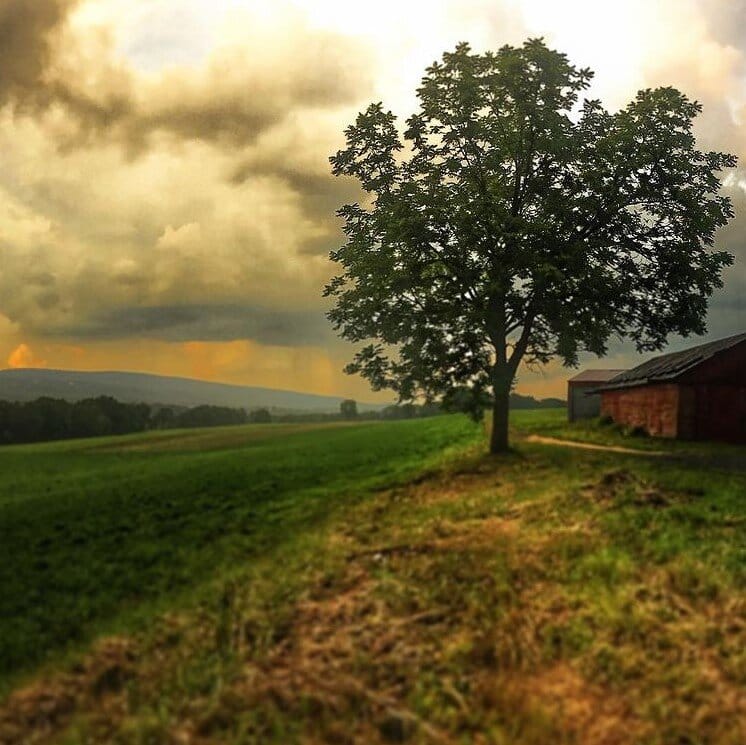 Plant. Nourish. Grow. Flourish.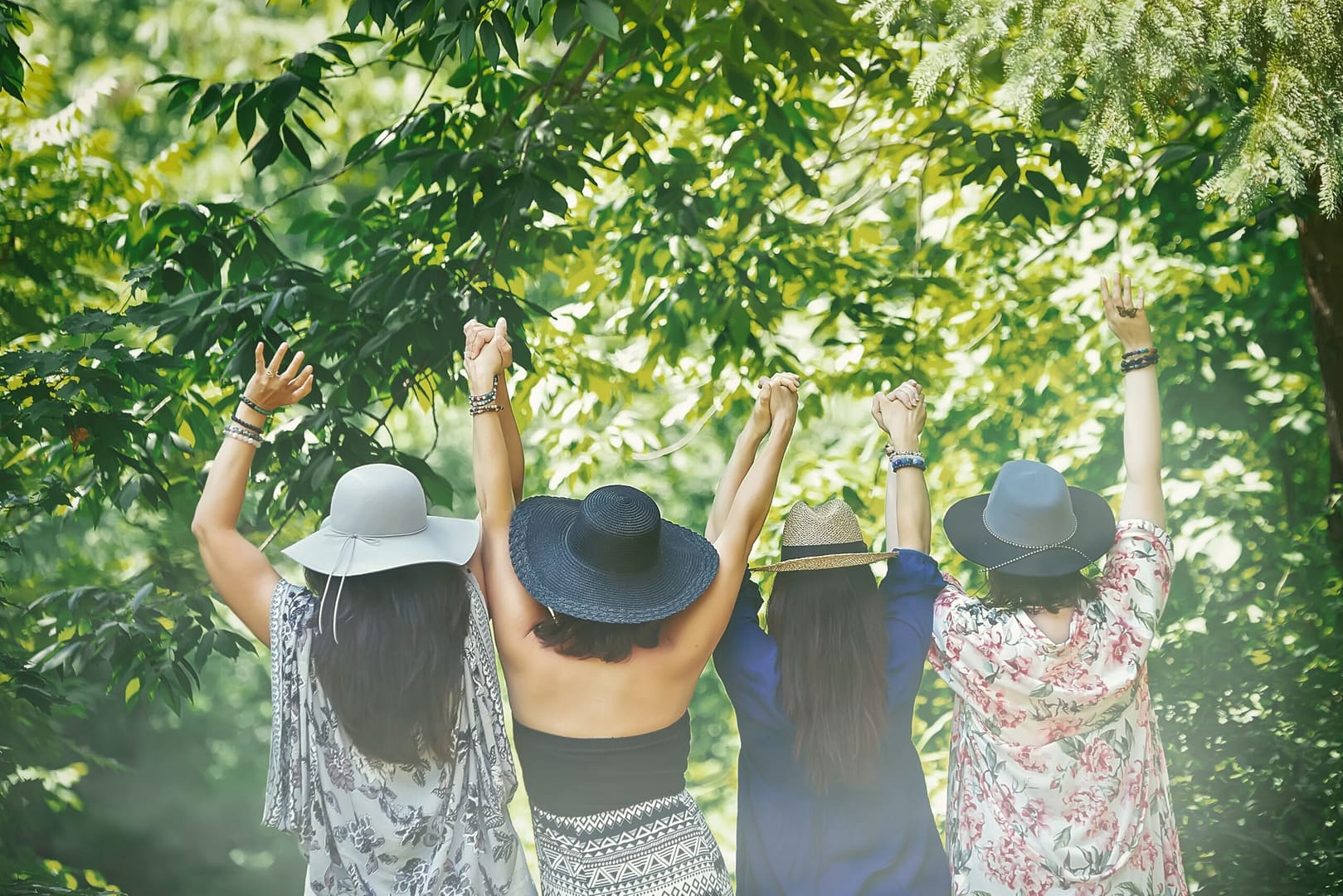 Please keep in mind: events and times are subject to change as needed
Saturday, September 9th
Sisterhood & Self-Love
9:00 AM – Check-In & Icebreakers
Greet fellow sisters and break the ice as we embark on a day filled with meaningful connections and shared experiences.
9:30 AM – Connection to Community
Let Lady Grey, a captivating speaker and advocate for living life to the fullest, ignite your passion for embracing the extraordinary. Discover the power of sisterhood and how it can fuel your personal journey.
10:30 AM – Group Photo 
Capture the essence of our gathering as we come together to commemorate this special day of sisterhood.
10:45 AM – Labyrinth & Lunch (Eat When You're Done)
Embark on a meditative walk through the labyrinth beneath a canopy of trees, allowing its intricate paths to guide your thoughts and emotions about sisterhood and how you relate to other women. Afterward, savor a delicious lunch at your own pace, enjoying the company of newfound friends.
12:45 PM – Connecting to Self (Love)
Learn to nurture your inner self and cultivate self-love through guided activities designed to deepen your connection with the most important person in your life — you.
1:45 PM – Choose Your Own Self-Love Adventure
Box Breaker Art Project: Unleash your creativity and explore self-expression through art.
Beauty Scavenger Hunt: Discover the beauty within and around you as you embark on a soulful scavenger hunt.
Hand Massage: Indulge in a moment of relaxation and pampering as you experience the healing power of touch.
Make Your Own Bouquet: Embrace the art of floral arrangement and create a beautiful bouquet as a symbol of self-appreciation.
Crafting a Growth Statement: Craft a powerful statement of personal growth, affirming your journey and aspirations.
2:45 PM – Mind-Body-Spirit Connection (Movement or Reflection)
Engage your mind, body, and spirit through a carefully curated, gentle movement workshop with lifelong professional dance educator Lady Grey that will leave you feeling rejuvenated, grounded, and aligned.
3:45 PM – Sharing & Snacks
Come together in a supportive circle to share your experiences, insights, and reflections from the day. Nourish your body with delicious snacks that complement the uplifting atmosphere.
4:45 PM – Sisterhood Circle
Experience the magic of sisterhood as we gather in a circle of trust, respect, and support. Share stories, wisdom, and aspirations, creating lasting connections that will carry you beyond this retreat.
5:45 PM – Closing Invitation
Discover the ongoing opportunities available to continue your personal growth journey within our supportive community. Explore coaching programs, community sisterhood circles, upcoming retreats, and empowering resources to help you thrive. 
Our SisterRoot retreat includes a gorgeous day at Rhoneymeade Arboretum, one of the most beautiful hidden gems in Centre County, Pennsylvania. Rhoneymeade is an intimate garden where a blossoming arboretum nurtures a variety of sculptures.  Surrounded by acres of farm, field, hedgerow and woodland, Rhoneymeade Arboretum & Sculpture Garden straddles a high north-south ridge in the valley between Nittany and Tussey Mountains. 
This sanctuary offers a quiet space for us to come together not only as a community of sisters, but as creatives and nature lovers, too. The 150-acre site was first settled by Michael Rhone in 1794 and has been continuously farmed for over 200 years.  A brick farmhouse, finished in 1853 by Michael Rhone's grandson, Leonard Rhone [originator of the Grange Fair], is near the center of the property. It is on the National Register of Historic Places.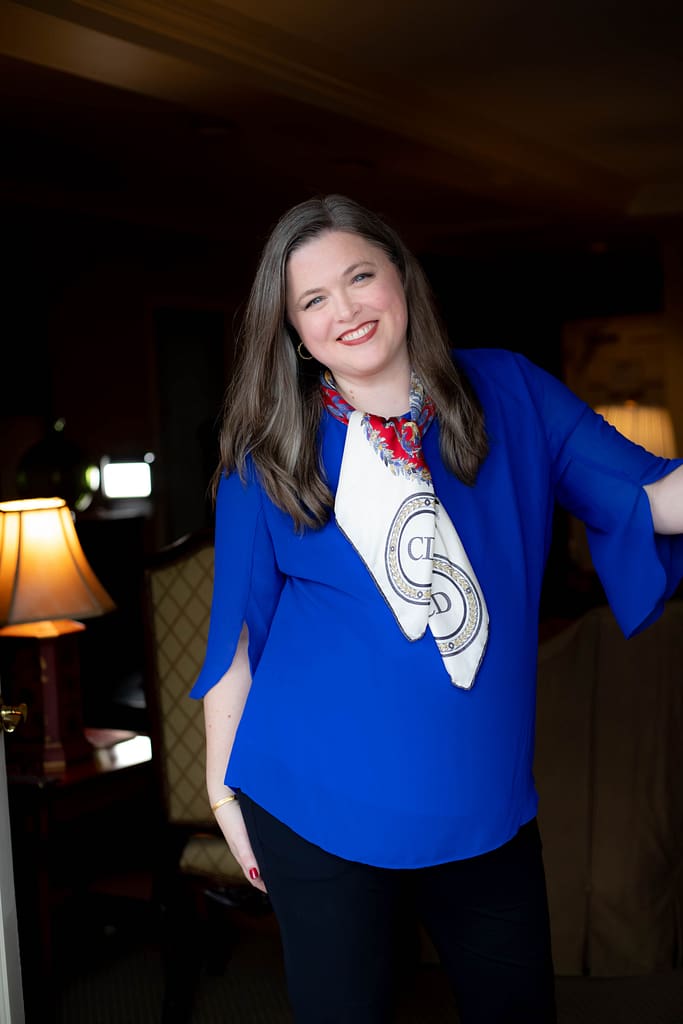 Lady Grey, your hostess for SisterRoot and the founder of Live Outrageously LLC, is a professional transformational leadership coach who has worked with dozens of women in private and group coaching and on transformational retreats. She helps guide her clients to become women of impact and world changers as they embrace feminine energy, design a life they love, and dream outrageous dreams. 
She is the hostess of the podcast "Live Outrageously with Lady Grey", featuring inspiring world-changers and thought leaders, and the creator of inspirational women's programs like Queen's Quest, The MAGIQUE Method, and the Outrageous Leadership Program. She is currently working on a new book for outrageous women and has a Certificate in Women's Leadership through Yale School of Management Executive Education.
Like many of her clients, Lady Grey has many facets, including that of a special needs mom, a breast-cancer survivor, a tap dancer, and a burlesque producer!
She offers women a unique perspective on stepping into their personal power and navigating midlife, being a passionate teacher of transformation and creativity for emerging feminine leaders. She's led intimate group retreats for women since 2022 in Paris, New Orleans, Chantilly, and other intriguing cities that offer women new insight about themselves.
See What Past Retreat Participants are Saying
These retreats create a sacred, dedicated space and time to focus on the topic/theme which is incredibly precious. Also the sisterhood created and experience is absolutely amazing.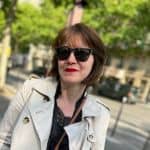 - Debbie N.
| Marketing Project Manager
Live Outrageously retreats are a must for women looking to explore the depths of who they are. Not only are they jam-packed with VIP treatment, but the atmosphere created is safe and beautifully fit to expand your mind and allow you to "be" at the same time. I am looking forward to so many more.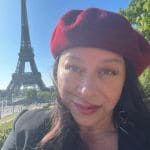 - Dawn P.
| Mortgage Underwriter, Pennsylvania
For questions about SisterRoot or to book a call, email
Space is limited to 28 women. If the retreat fills up before you register, you can still add your name to the waitlist — we will email you if a spot opens up! 
Take the step and invest in yourself!
Please note: SPACE IS LIMITED!
You are encouraged to register as soon as possible so you don't miss out on this incredible women's retreat!
Please note that you will receive a link to your detailed registration form after we confirm your deposit. This is where you will indicate your dietary needs, emergency info, etc.
Cancellation & Payment Policy: Must be over the age of 18. All retreat fees are non-refundable but can be applied to another retreat or coaching with Lady Grey or related digital programs.