Investing in your evolution — as a woman, community member, leader, and global citizen — requires planning and intention around your resources. As the busy mompreneur mind behind Live Outrageously, I fully comprehend that and want to help in as many ways as I can!
Ways We Help with Investing In Your Evolution
Here's what we currently do to make things more flexible for you when you are ready to grow and travel with us but need a little assist to help you take the first step:
1. We offer you customizable, super flexible payment plans for every retreat. Some retreats automatically have a payment plan assigned to them, but these are ALWAYS able to be modified to fit your needs. Some people love to pay in full and be done with it, while others need a weekly payment so they can keep close track of their funds. Just contact us after you've made your deposit, and we'll get on the phone with you to set up the best plan!
2. Did you know you can set up a Contribution page (similar to GoFundMe) to ask friends and family to help with your retreat? Thanks to WeTravel, our booking platform for retreats, you can quickly and easily set up a contribution page from your trip dashboard when you claim your spot on a retreat. Once your contribution page is set up, you'll receive a URL link to share with your loved ones and they can support you in your personal growth!
Gifting is super easy to do, too. Your family and friends don't need to sign up with WeTravel; all they need is do is use the URL that WeTravel gives you when you sign up! Your loved ones can just enter their contribution amount, name, and email, and voilà, it's like putting a bow on your trip!
As contributions come in, your page will show the progress towards the outstanding trip balance and how many people have made contributions. It really is perfect for those who want to gift you with something magical this year.


Take it to the next level: you could even offer your friends and family a special perk if they help you out with your trip – offer to send them a postcard, take a photo of something special in Paris, light a candle for them at Chartres Cathedral, etc. It doesn't have to be something big, but it might be fun to get creative!
3. International retreats (Paris, Chantilly, Ireland, etc.) are announced at least one year in advance, giving you time to request your vacation at work and spread payments out as needed. Most domestic retreats are announced anywhere from 6 to 9 months in advance. In the future, we may even begin announcing dates two years in advance so that you can have as much notice as possible! Keep an eye on our retreats page for upcoming dates and registration announcements.
4. All personal retreat balances are due 60 days before the first day of your retreat. For example, if your retreat begins on August 1st, your full balance would be due on June 1st. At first glance, this may not seem like a perk, but we get a ton of positive feedback about it. Here's why — by being completely paid in full two months before your trip, it gives you a ton of extra time to simply save your spending money and sit with the excitement of having an all-inclusive, fully paid off trip coming up! We think it's a great way to relax and focus on preparing yourself for investing in your evolution before you attend your retreat.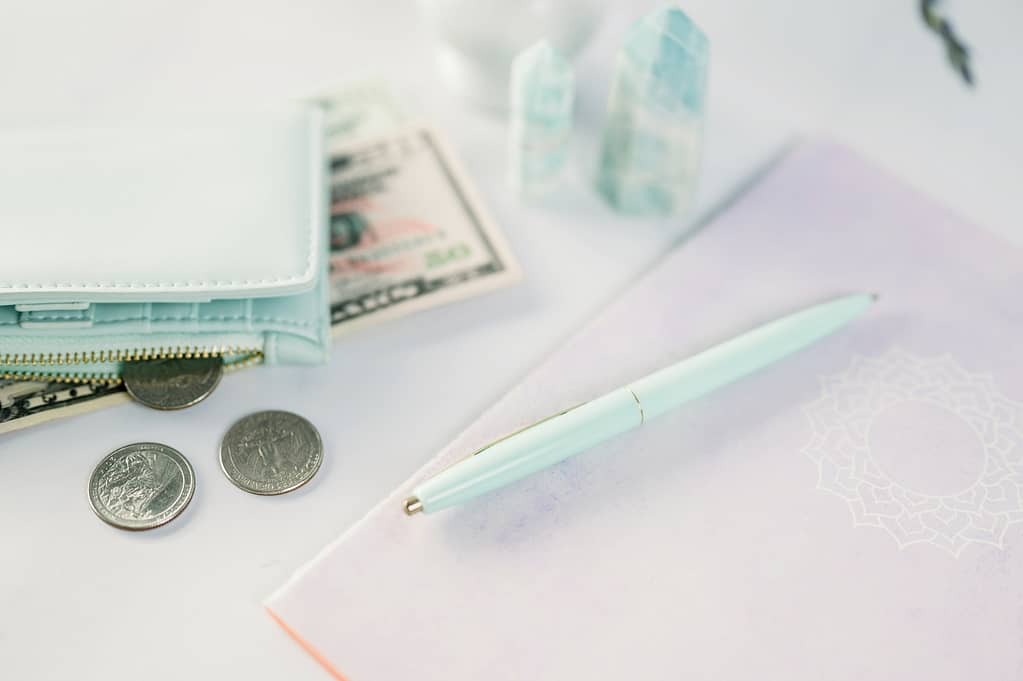 5. We have frequently have early bird and discount days when we offer special pricing on trips or discounted deposits that make it reeeeally easy to save your spot on a trip. Watch for these, especially when trip registration first launches. Some retreats fill up very quickly, so you don't want to miss the opportunity to reserve your spot.
6. Each year, we offer lower price point, shorter weekend retreats with the ability to extend your stay so you have lots of flexibility with your work and family schedule but can still have plenty of wiggle room to make preparation pre-retreat and integration post-retreat as comfortable and relaxing as possible.
I want to make sure you are in the room where it happens!
It's time for you to live OUTRAGEOUSLY — don't let those dreams just be dreams. Turn them into an action plan and make use of these awesome tools when investing in your evolution!